Web Host Protection Products
Integrated with BotGuard partner program for Hosting Service Providers
A Comprehensive Suite of Hosting Tools
From saving on infrastructure costs to generating additional hosting income
Explore Your Traffic and Server Costs
Analyze your costs determined by web traffic traits to find out which ones are necessary and which are not with our Traffic Cost Explorer.
No impact on the end-user experience or server performance. No traffic interception, proxying, software reconfiguration, infrastructure change, or additional software are required. We analyze a copy of your network data obtained from switches and routers; both encrypted (SSL) and plain HTTP traffic is supported. The system is installed in minutes and immediately provides reliable data on the nature of your expenses.
Reduce Your Expenses and Churn Rate
Did you know that poor performance caused by bot traffic is often perceived as a hosting problem?
With the BotGuard Server you can reduce your operational expenses by blocking parasitic traffic and reduce your churn by improving infrastructure security. The BotGuard Server reliably distinguishes and immediately blocks unwanted traffic, providing you with significant savings in traffic and server costs. Greatly reducing the load on web servers and freeing up a lot of resources, your servers can easily handle 15-25% more real requests. We deploy our servers in your datacenter upon your request. This allows you to keep your traffic private and minimize network latency.
Start Selling Website Protection
Increase your revenue and stand out from the hosting competition by upselling your customers the most robust and flexible bot-protection in the market.
Join our BotGuard Partner Program! We provide out-of-the-box end-user functionality while the user policy and customer prices are at your sole discretion.The BotGuard Server integration is fully automated; we enable your team with service management by installing a hosting panel / using billing system plugins. Your clients are provided with the ability to manage their traffic and security settings by themselves. 24/7 Security Ops Center support is included.
Why BotGuard
We are focused on working with hosting companies and already have a lot of experience. We'll help you reduce your costs. We'll advise you how to quickly and painlessly integrate our service. We'll ensure you upsell our protection and make your customers happier. We have developed a special up-sales kit and created a dedicated SecOps support line.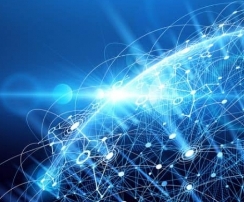 Minimal network latency, no DNS redirection, no proxies
Installing Botguard servers on hosting partner networks ensures minimal network latency and high performance. We integrate with extension modules at the web server level, no DNS redirection or proxying required. We use server redundancy to provide 100% availability of service, without any interruptions.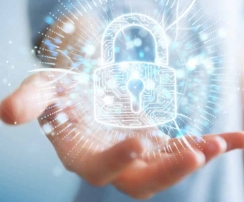 Give your clients control over their own rule set
When it comes to the web application layer, each website can have its own specific requirements, especially in regard to the traffic management. Our solution will free your support team from headaches. We provide an interface that allows website owners to configure the service directly from your hosting panel.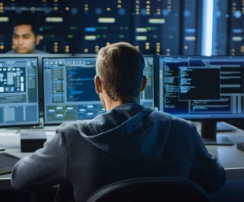 Dedicated 24/7 Security Operations Center
We're offering hosting companies a unique opportunity. Along with our protection service comes full 24/7 support from our global dedicated Security Operations Team. We monitor, analyze, and make recommendations for all the traffic protection events at the web application layer.
How Can I Find Out More?
We recommend that you arrange a 30-minute demo call with our sales and engineering team.
We would be happy to:
Show BotGuard in action
Arrange Traffic Cost Explorer installation
Calculate savings based on your own data
Discuss any aspects of our Partner Program
We would able to show you examples of integration based on Plesk, cPanel, WHMCS, or Partner API based proprietary panel integration.
How to integrate?
We have developed a number of integration methods and components that are optimal for hosting companies, including plugins for WHM / cPanel, Plesk, WHMCS and other panels and billing systems. Technically, web server integration can be fully automated and take minutes.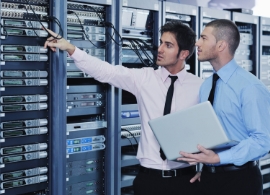 BotGuard servers in your data centre
We deploy our servers in your datacenter upon your request. This allows you to keep your traffic private and minimize network latency.
Nginx and Apache extension modules
System operation is ensured by installing the NGINX or Apache integration module on the hosting web server.
Hosting Panel & Billing plugins
We enable the hosting team with service management and website owners with site traffic management by installing a hosting panel / billing system plugin.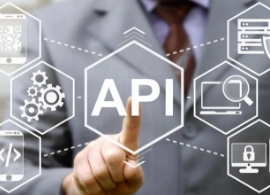 BotGuard Partner API
This interface provides the ability to manage clients' web resources through one partner account, while delegating the administration of specific websites to the host's end-customers.