Cloud-based Website Protection
BotGuard provides the service to protect your website from malicious bots, crawlers, scrapers, and hacker attacks. With realtime bot detection we block bad bot traffic, while making sure legitimate users continue to access your website without restrictions.
To help you to stop hackers, spammers, content thieves, and competitors from hurting your business, we provide 3 levels of protection:
Web Application Firewall
WAF is your main line of defense against all web application attacks, including all OWASP Top 10 threats like cross-site scripting (XSS), SQL injection (SQLI), cross-site request forgery (CSRF) and remote file inclusion (RFI).
Malicious Bot Mitigation
Advanced profiling techniques and transparent challenges block bad bots from reaching your web application, while allowing legitimate traffic to pass through. You will be protected from all types of automated threats to web applications according to OAT.
Web Content Scraping Protection
By integrating the BotGuard service within your web application, you will be protected from scraping of sensitive data, even it is maintained with advanced "professional" instruments or manually by a human.
Sign Up !
How It Works
Each request to your website is sent to the BotGuard cloud for analysis. A high-performance BotGuard system in real time determines whether a site visitor is a person or a malicious bot. Then it decides whether to allow this request, to prohibit it, or to make a transparent user check. The result is passed back to your web server, after which a person or a legitimate search engine bot gets a page of your site, and a malicious bot or hacker receives an error message.
The BotGuard engine analyzes the behavior of the site visitor, generates its "digital fingerprint" and stores the results of the check in the database. Our database contains millions of browsers fingerprints, which allows us to quickly and accurately identify the majority of bots and hacker attacks. The database is dynamically formed, and is also constantly expanded by the research team and security specialists.
For most visitors to your site nothing will change, they will visit your site as usual. If there are reasonable doubts, the verification of the visitor of the site performs transparently, without using captcha and delay page. BotGuard engine supports a variety of ways to check website visitors and is able to withstand emulation of a real visitor.
Features
Our cloud service has significant advantages over homegrown and existing solutions:
Set and Forget
No maintaince or supervision are required. Software updates, bot signatures, attack vectors database, all are maintained by BotGuard. We provide 100% service availability, without interruption of service.
Painless Integration
No website code changes, no additional software or servers are required. Unlike other cloud solutions, DNS redirection and proxying are also not required. Integration with BotGuard at the web server level enables you to protect a site based on any platform.
High Performance and Availability
Our servers are located next to yours, which ensures minimal network delays. The high-performance BotGuard engine handles each request for no more than 10 ms. Automatic horizontal scaling allows you to process any number of requests, and backup nodes in different data centers will protect against global failures.
Dashboard
Using the dashboard, you can change the system parameters, guide white and black lists, firewall rules, monitor statistics and create reports in real time. In case any threat requires your attention, we will send a notification via email or Slack.
Integration Options
Select the integration option for your web site that suits your needs: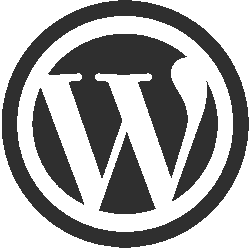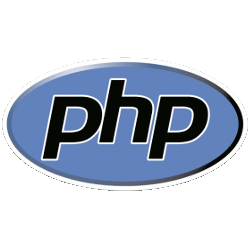 Pricing
Pay only for what you use. We have no monthly or recurring payments. All the payments are calculated according to requests volume. The price of the 1 million requests is just $1. Thereby, the protection of the site with 30 000 daily visits will cost about $3 per month.
Moreover, 100 000 requests are provided each month for each website for free, so the service can be completely free for low traffic web sites.